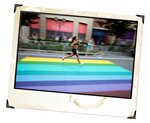 These are just a few words our participants and partners use when describing Pacers Events, the DC area?s fastest growing road race management company. While we may blush a bit at the attention, we must be doing something right with a schedule of over 40 races a year, 18,000 runners in our inaugural race series, and the Washington Post Express nominating two of our races as ?Best in DC?.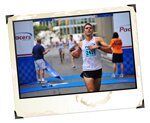 Pacers Events delivers quality event experiencse to our race participants and has created, reinvented, or revitalized oodles of races since our company?s inception in 2004. We?ve raised over $700,000 for charity with our partner retailer, Pacers Running Stores, and become an important contributor to DC running and our local community. Oh yeah, we put on some pretty awesome races too!
So lace up your shoes, slap on a bib number, and toe the line at our next event. Come find out for yourself what 30,000 other area runners already know, and love, about Pacers Events.